Edit: I fixed the pictures so you can read the small texts.
NOTE BEFORE CONTINUING:
i'm not bashing anybody.
or i'm not TRYING to bash anybody
so if it hurts your feelings or whatever,then GTFO.
This post is not for serious people who can't take a joke.
- - - - - - - - - - - -
Prepare for epic phail.: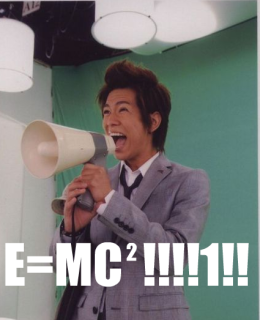 Creadits : Nigahiga.

if you Open your eyes~♪ hehehe :3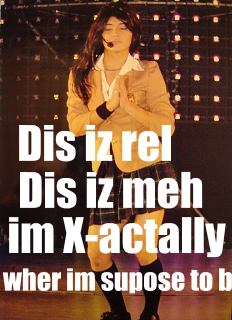 Demi...Tego did it better.

Can i get a "Woot woot"?

YOU PHAIL TOO, YAMAPI ): lol jk ;D

EDIT: sorry, i forgot to put this too. ;___;
If sharkboy is there...then where's lavagirl? :o

for people who can't read the small text:
(Tego: *ZOMG my thumb!*
Massu: *Fly fly fly~ High in D sky*)
Fly away~ Far away~♪


Agree.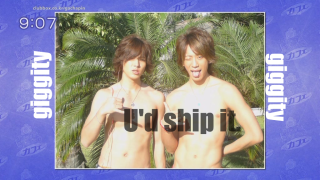 Cause i would. (:

lawl.

Tesshi..The sadist. D:

Ryo, your doing it wrong.
;___; poor pi

They PWN at more member ai this year. :P
Massu: *Hungry*
Koyama:*different* [His shirt]
Yamapi:*Too excited*
Ryo:*it should've been K8*
Shige:*Bored*
Tegoshi:*Distracted*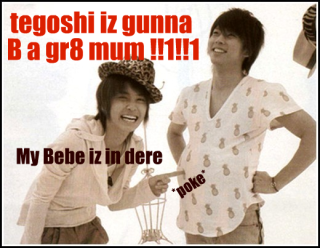 baby's name: Tegomass :D

yamapi needs a vacation. he works to much ):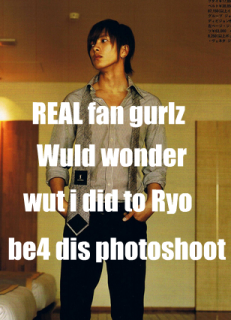 Cause thats what i was thinking.
Thats all for now D: sorry for the lamee. My inspiration: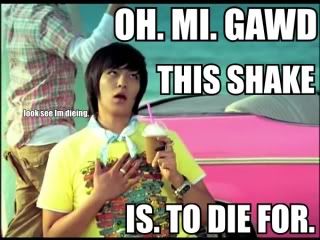 T.O.P, your so funny. [:
&& community.livejournal.com/kpop_macro :DD

thanks for reading :D!